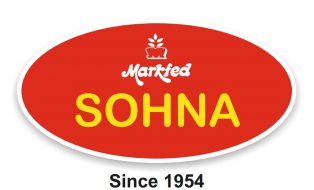 Click here for more:
Markfed Exports
Markfed has grown out of its regional character and emerged as a distinct export entity. The SOHNA is an established brand name worldwide and is liked by consumers for its taste and quality. SOHNA exude the love for authentic north Indian food through rich diverse culinary delicacies. Be it the Sarson-ka-Saag, Kari Pakora, Dal Makhani, Rajmah, Tarka Dal, Pickles, Murabbas, Wheat Flour (Atta) from the field of Punjab, our palatable foods will definitely take a trip down the memory lanes of India.
Markfed's Sohna products continually increased to the Middle-East, Australia, USA, New Zealand, Canada, Italy, Philippines and Singapore over the past few years. The Exotic Sohna Sarson-Ka-Saag is very popular in overseas market.
For adventurous eaters; it is the vibrant rustic hues, rich aromas and the zesty flavors of Punjabi food that cause them to fall in love with this spice-laced cuisine over and over again.
SOHNA basmati rice is known for its rice aroma and pure taste. The rice exported by Markfed is of one year old crop and PUSA 1121 basmati rice has been processed through steam and boast. The Kachi Ghani Mustard Oil is liked by one and all for its tangy taste is widely used in the preparation of pickles and for fried vegetables and other Indian vegetables.
Our International Presence:
Australia | Canada | Greece | Hongkong | Italy | New Zealand | Philippines | Singapore | UAE | UK | USA
"In case of export related queries, Please get in touch with us at"  markfedexports@markfedpunjab.com.