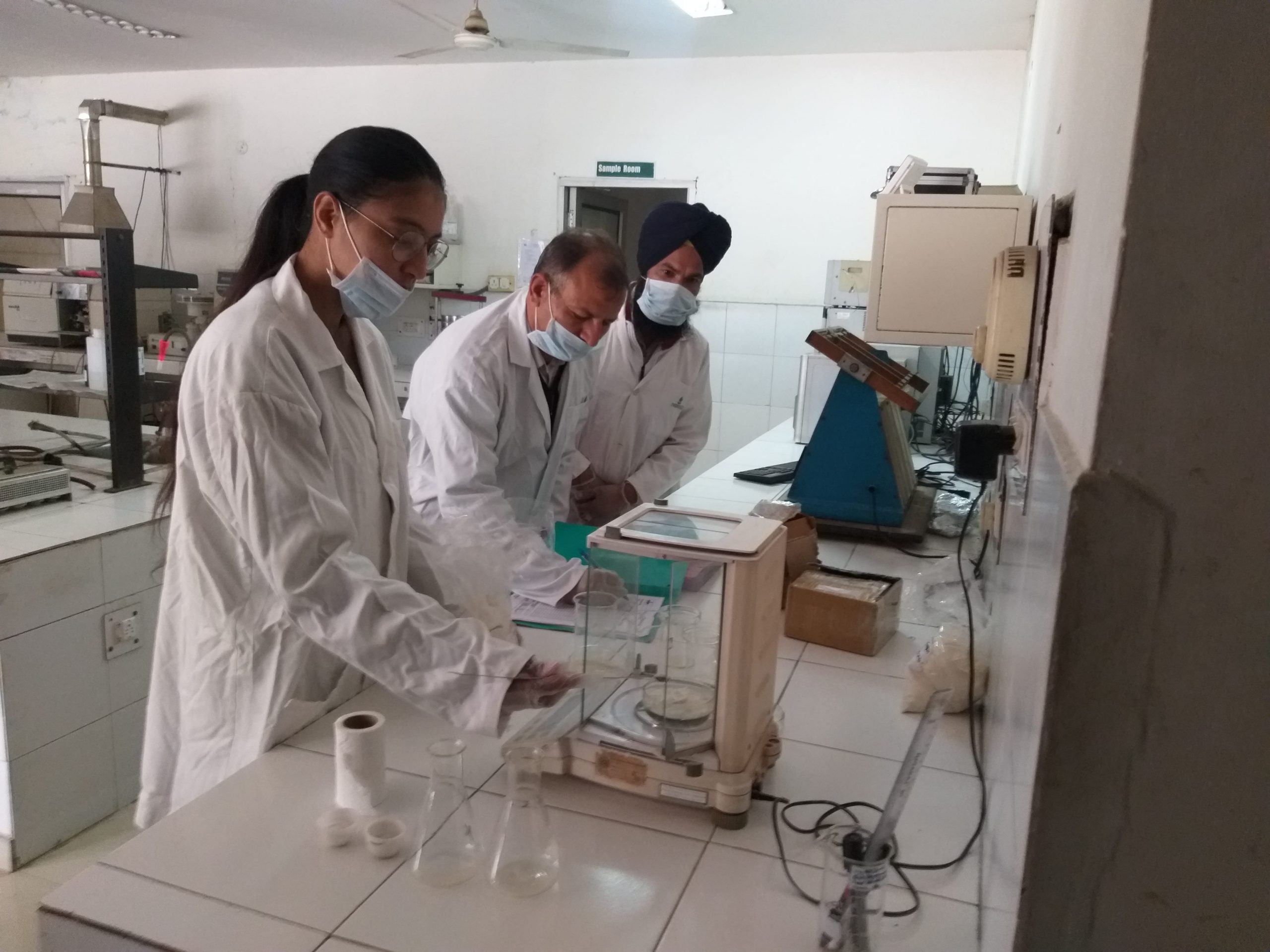 Markfed Soil Testing Service
The Chemical Fertilizer distribution is one of the major activities of MARKFED. Fertilizers being an expensive input, is required to be used judiciously. In order to add to the welfare of Punjab farmers through judicious use of fertilizers and increased productivity of farm land, MARKFED had established a network of eight Soil Testing Laboratories to provide water and soil testing services at the farmers door step even in remote areas of Punjab.
MARKFED has been doing analysis of samples of soil and water free of cost since 1969. From Jan, 2001 onwards, MARKFED decided to charge Rs. 10/- as token fee for each sample against MARKFED's expenditure of Rs. 16/- per sample.
Markfed Packaging Testing Laboratory, Mohali.
Packaging plays an important role in the marketability of a product. Actually, it acts as a sales booster for a product. Good packing enhances the shelf life of the product and protects it from hazards of transportation and handling. MARKFED purchases packaging material worth Rs. 10 Crores every year for its processing units in the State. In order to improve the quality and to check losses due to the use of sub-standard packing material, MARKFED had set up a Package Testing Laboratory at Mohali in the year 1993, MARKFED packaging testing Lab. is well equipped with modern equipment. With the introduction of this Laboratory a lot of improvement in the packaging of MARKFED products has been achieved and transit losses due to use of sub-standard packaging material have been curtailed. Earlier Laboratory was analyzing the samples of our own products only, however these samples on commercial basis for other cooperative and private organizations, are also undertaken now. About 7000-8000 samples are tested in this laboratory annually and various type of packaging material from Markfed Plants. Samples of B.T. jute bags and HDPE Bags purchased by Markfed for Rabi and Kharif Season are also tested in this laboratory. We are also testing the packaging material for private party at very reasonable cost.
Reach us at : Markfed Packaging Testing Lab, Markfed Agro Chemicals Plant, Mohali.