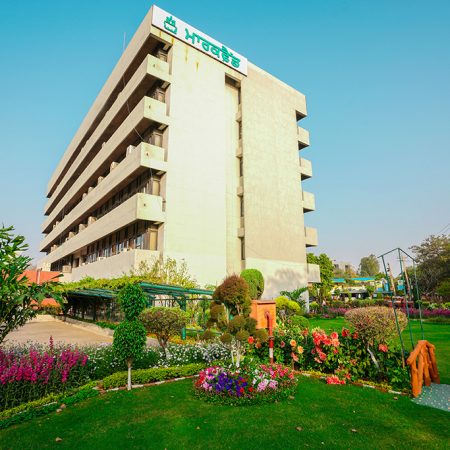 Corporate Profile
The glorious journey of Punjab State Co-operative Supply and Marketing Federation Limited better known as Markfed- Punjab's most popular brand name, started back in 1954, when India was still struggling to gain ground in various spheres after its hard won freedom and was still in its nascent stage when it came to its economy which was in doldrums. Markfed was registered as a Cooperative Society with the Registrar, Cooperative Societies, Punjab. The journey started with a modest 13 members, three employees, one bicycle and a share capital of a mere Rs 54, 000. Markfed was a mass organization of the state's farmers which dealt with all aspects of their professional life from supplying them with farm inputs, machinery, aerial spraying of their crops to bulk purchasing and processing of their produce. Sh. Sohan Singh was the first Managing Director of Markfed.
The growth of Markfed in Punjab can be charted by following the milestone successes made by this marketing cooperative in the fields of procurements, fertilizers, storage projects, infrastructure, pioneering mechanical farming techniques, forays into the health segment, organizing the bee-industry, conquering the ready-to-eat food segment, surplus exports and the varied bouquet of delicious and wellness products offered to its patrons.
Existing
"Having spread its wings across the Globe, The Punjab State Co-op Supply & Marketing Federation Ltd. known as "Markfed" had humble begining in 1954 with 13 members, a share capital of Rs. 54000/- 3 employees and one bicycle, and has now become one of Asia's Leading Marketing Co-operative Society. The success lies in the fact and the truth being that Markfed having turnover of Rs. 12,306.43 crore owe its achievements to..
• Co-operative structure
• Knowledgable and Progressive Management
• Pragmatic Plans and Policies
• Dedication and lasting commitments to the Objectives
Markfed operates through 20 District offices over 100 Branch offices in Mandi Towns and 6 processing and trading units.
The number of members societies has expanded to 3051 . Markfed has emerged as a very solid and stable organisation committed to the service of the farmer community of the State of Punjab.
Markfed has been awarded National Productivity Awards in various fields like co-operative marketing activities, food processing, cattlefeed production etc., to name a few.
Several innovative incentive schemes have been introduced for the benefit of the farmers and the member co-operative societies.
Markfed contributes to research & development through the Punjab Agricultural University, Ludhiana (Punjab).
Markfed has been regularly distributing its profits as dividend to its members, contributing to co-operative development and the Common Good Fund. A fair amount is also re-invested in the setting up of new projects, modernisation and diversification of existing plants."`