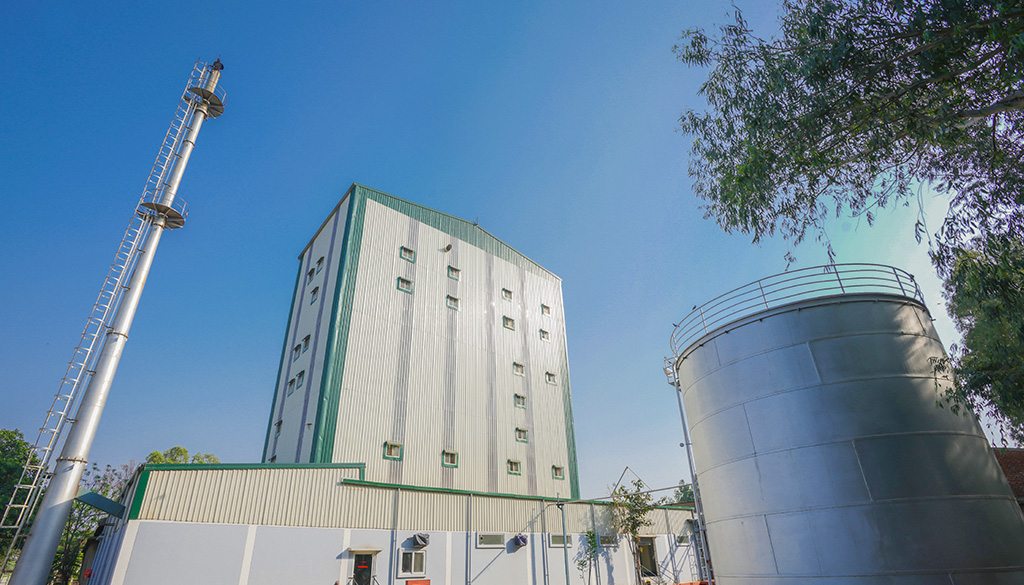 Markfed Cattlefeed & Allied Industries, Kapurthala- At a glance
Markfed is a well established brand in the field of Cattlefeed cooperatives and it is serving the dairy industry with qualitative products since more than 40 years. As Markfed has been closely associated with Agri products, Cattlefeed being an important component of Agri business is also being catered by Markfed.
Looking at the prospects, Markfed established its Cattlefeed production plant at Kapurthala in the year 1975 with initial capacity of 50 TPD which was expanded to 100 TPD and has been finally increased to 150 TPD in year 2010.
Since the inception, Markfed Cattlefeed Plant Kapurthala has been serving the needs of dairy farmers of Punjab, Jammu & Kashmir, Himachal Pradesh, Delhi and parts of Uttar Pradesh region.
Over the due course of time, in apropos of mounting competition in the cattlefeed production industry, it was realized that a state of art cattlefeed production unit is needed, which may offer qualitative improvements in products. In the light of this fact, the project of setting up new cattlefeed plant of 150 TPD expandable to 300 TPD was envisaged in year 2017 at the total cost of 13 crores. This project being an initiative with great social impact, received a grant in aid from RKVY. The advanced design of new cattlefeed plant at Kapurthala is capable to improve the quality of finished products with its dual stage mixing leading to better homogeneity. It is a completely automatic plant with no manual touch at any stage of production process and the flow is monitored through e-panels. New Cattlefeed plant is an energy efficient unit which leads to energy economies. Since its commencement, new Cattlefeed plant is providing standardised products with improved quality which is giving Markfed complete competitive edge in the market and is serving the farmers with best of its efforts.