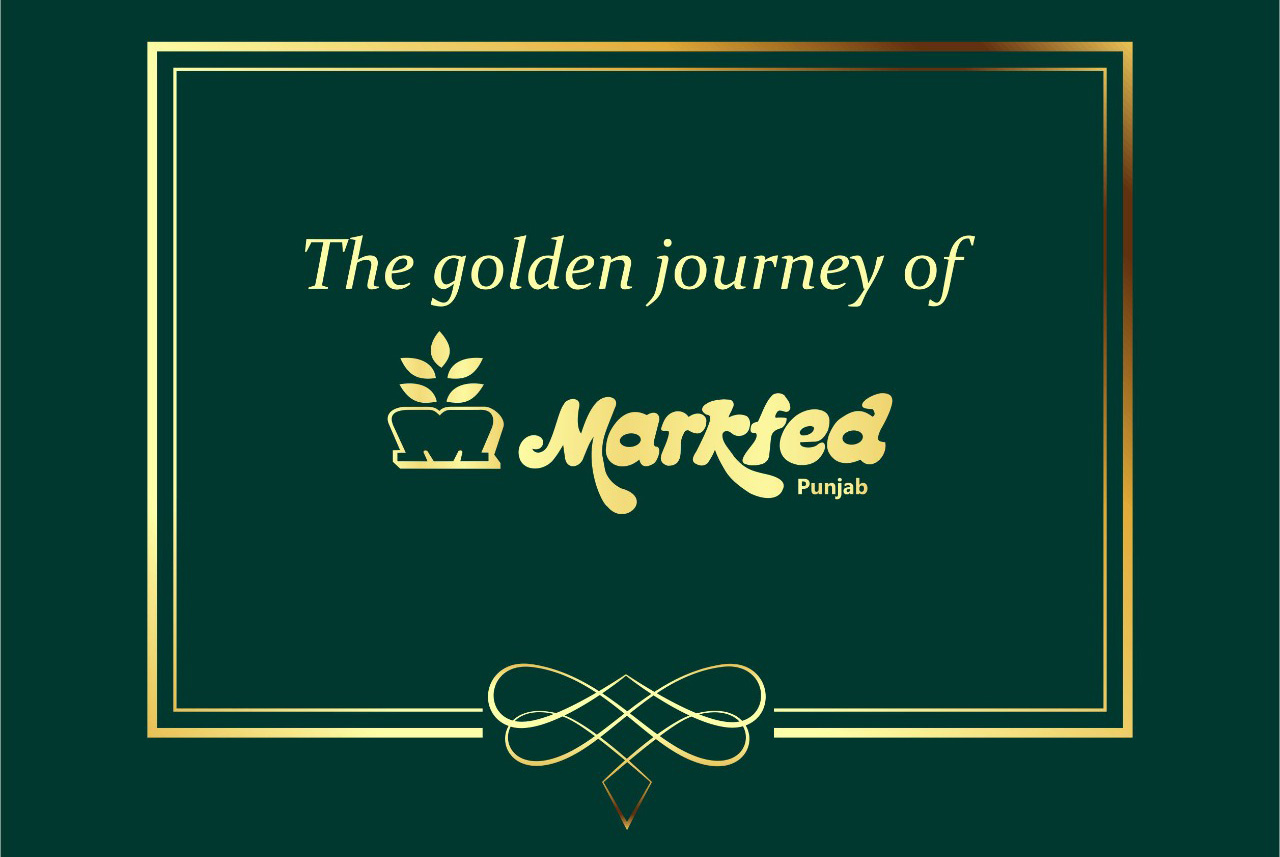 VISION STATEMENT
Markfed aims to be a global player in edible and non edible product segment with focus on quality while working for the upliftment of the farmer community of Punjab.
MISSION
• Procurement of Foodgrains for central pool at minimized cost.
• Distribution of agricultural inputs, Fertilizers, Agrochemicals, seeds through Cooperative network and through private distributors.
• Processing and marketing of agricultural produce of farmers in a scientific manner in the most technologically advanced plants with assured value addition.
• Production and marketing of Cattle feed in Punjab and in neighbouring states and to prepare customized feed for middle and large dairies
Markfed has emerged as a leading foodgrain agency for procurement of wheat & paddy in the State of Punjab and has created a total storage capacity of approx. 20.00 lac MT for scientific storage of wheat and procures about 25% of the state's foodgrain produce.
With rich experience of distribution of inputs like Fertilizers, Markfed caters to 75% of total indent of Fertilizer of Cooperative Sector in Punjab through Primary Agricultural Cooperative Societies (PACS). The large share of distribution of fertilizers assigned to Markfed, speaks of it's expertise built over time.
SOHNA brand of edible products are very well received in the market and are known for it's quality. The popularity and acceptance of it's Ready to Eat foods, Basmati rice and Katchi Ghani Mustard Oil, are not only confined to geographical contours of India but are appreciated all over the world. The state of the art food processing plant set up at Jalandhar boasts of being fully automated mechanized plant, churning out highly demanded Indian reciepies in 'SOHNA' Cans.
With a total capacity to produce 300 MT per day of Cattlefeed, Markfed has set up two plants for production of Cattlefeed. The recently set up Cattlefeed plant at Kapurthala is fully automated PLC operated / CAM plant. The plant is capable of producing customized feed.
ROADMAP TO ACHIEVE THE MISSION
In order to be a market leader in all the activities, Markfed is moving forward in it's journey to achieve it's objectives in the following manner:
Technological upgradation in all the existing plants is being carried out in order to achieve better economies of scale and full capacity utilization since 2019-20. A Fully automatic Can Washing line for Sarson ka Saag and Bucket Washing Line for Honey has been set up at Markfed Canneries in June, 2019, marking the beginning of such technological upgradation.
Markfed is strengthening it's marketing activities across India and building the 'SOHNA' brand as a PAN INDIAN brand from it's current regional position since 2019-20. Clearing & Forwarding Agents (CFAs) have been appointed in Himachal Pradesh and Jammu & Kashmir for it's edible and non edible product segments since Sept., 2019 and efforts are being made to do the same in the rest of the country as well.
In order to expand all over India, metropolitan cities have been identified for creation of logistical distributional hubs for edible products range in the current financial year i.e. 2020-21. Initially, 10 major metropolitan cities have been identified for appointment of Marketing and Sole Selling Distributors (MASSDs) for distribution of edible product range of Markfed.
For marketing of edible products through e-distribution platforms, Markfed has entered into strategic tie ups with Zomato, Swiggy, Bhejo e-portals for marketing of it's edible products in 2020-21. During the COVID lock down period, Markfed supplied it's edible products and other essential products in Tri-City of Chandigarh through Zomato, Swiggy and Bhejo e-portals with active support of Chandigarh Administration.
Markfed has tied up with big modern retail players like Metro, Groffers and Big Basket for the sale of it's edible products since 2018-19. Markfed has recently tied up with Amartex Retail for marketing of it's edible product range in Tri-city of Chandigarh.
Markfed has opened sales centres and Markfed bazaars in Punjab for better visibility of it's products and has tied up with Verka for sale of it's products through Verka Milk booths. The agreement to market each other's products between Markfed and Milkfed was executed during 2017-18 and relationship between both the organizations is continuing and growing strong.
For convenience of farmers for the supply of edible and non edible products of Markfed in rural markets, extension services to promote edible products, Agro Chemicals and Cattlefeed have been planned and services of crop scientists, soil chemist, nutritionists, Veterinary doctors are being utilized to offer a complete package to the farmers to improve their economic status.