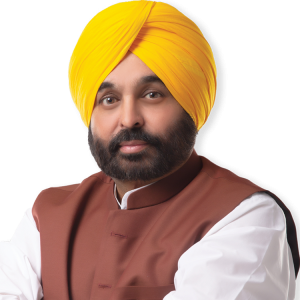 Heartiest congratulations to Markfed – An Apex Cooperative Organisation and one of the largest Marketing Cooperatives in Asia, is engaged in the procurement of foodgrains, distribution of agricultural inputs, processing, and marketing of edible products, and cattle feed.
Its brand name 'SOHNA' is a household name and market leader or quality. As per the need of the hour, Markfed has introduced a new product range of breakfast cereals, honey, and RTE products. Its foray into the sanitary & toiletries range of products, speaks of its vision and introduction of quality products at the most competitive rates.
In order to ensure that farm-to-fork policy sees daylight, improvement in yield with value addition to the agricultural products is required to mitigate the economic hardships being faced by rural households. The vision of Markfed to strengthen agricultural processing with value-added products requires to applaud.
I wish Markfed an astounding success in all spheres.
S. Bhagwant Mann
Hon'ble Chief Minister, Punjab
cum
Minister in-charge for Department of Cooperation