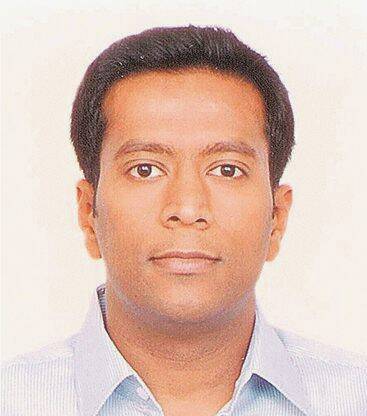 Message from Managing Director, Markfed
Markfed's whole team deserves a pat on their back for serving the humanity in general and Punjabi's in particular during COVID-19  Pandemic by arranging door-to-door supplies of basic food items. Now the international recognition granted to Markfed Sohna Honey in meeting highest quality parameters adds another feather in their cap.
Markfed feels proud to cater to the needs of farmers by supplying Urea, DAP, Agro-chemicals and Cattlefeed. During Rabi and Kharif marketing seasons, Markfed always plays a major role in timely lifting of farm produce, making timely payments to Punjab farmers as well as dispatching maximum foodgrains to other deficit states of the country so that the food security is maintained in the country.
I wish All the best to Markfed and its staff as I am sure that their dedicated team of officials will continue to take Markfed to new heights in the times to come.
Sh. Girish Dayalan, IAS
Managing Director, Markfed